Online Protein Company gets 10Xs More Conversions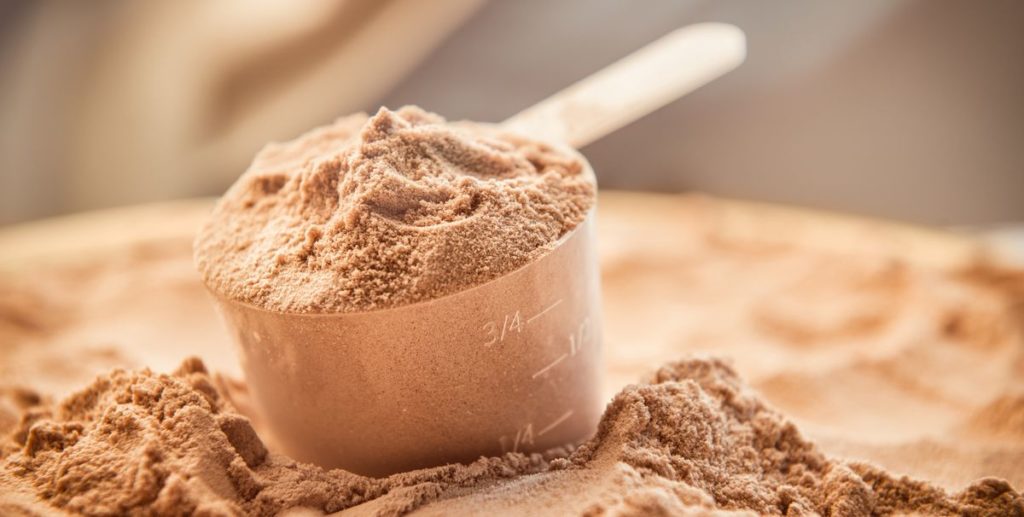 Do you enjoy sipping a protein shake after a workout at the gym?
If you answered yes, then you've most likely purchased whey protein powder from the client profiled in this case study.
The global market for protein supplements is massive, and it continues to expand year after year as new companies emerge. By 2027, it is expected to be valued at $32.6 billion.
Please continue reading to find out how we assisted a successful online store increase website sales and protect their brand in a highly competitive market. We ended up providing ten times as many conversions.
Background
In September 2020, a client who sells protein supplements online contacted us seeking a strategy to acquire new, first time clients.
They were already an Amazon "Best Seller" for whey protein powder. Before they began working with our team, their product was ranked in the top ten.
The issue was that they were overly reliant on Amazon and wanted to start generating more revenue through direct-to-consumer sales on their website.
As an Amazon seller, they had very limited access to their website; they will be able to use the data they have gathered to plan paid advertising campaigns.
This client previously worked with Google Remarketing Campaigns, Search Campaigns, and Standard Shopping Campaigns; however, they wished to discontinue due to a high Average Cost of Sale (ACOS). In addition, their Return on Ad Spend (ROAS) was also too low to sustain themselves on their own.
Challenges
Working with this client presented several challenges for the Snap Google Ads team.
To begin with, the whey protein powder business is quite competitive. As a result, our client was under a lot of pressure from its competitors, which ranged from major brands like GNC or Optimum to more specialized competitors like Naked Nutrition.
Many of the client's competitors were also bidding on the client's branded keywords in an attempt to divert purchases away from their website.
Several years ago, Google removed the prohibitions on bidding for a competitor's branded keywords. These campaigns make use of the company's name or variants on that name. Competitors may bid on your branded keywords, taking a portion of your leads or sales.
When we first started working with this client, we realized we needed to help them stand out in a tough field while protecting the sustainability of their branded keywords.
Our PPC Strategy
We chose to cover as much real estate as possible by starting Search Campaigns, Smart Shopping Campaigns, and Dynamic Remarketing Campaigns, knowing that this client was looking for new, first-time clients.
We wanted to cover Google Search, Google Shopping, and Google's Display Network. By casting a wide net, we would increase website traffic and gather user data for future ad campaigns.
And how would we deal with the problem of branded keywords?
Dynamic Remarketing Campaigns were the solution to this issue. Visitors who exited the website would be remarketed with display adverts for the exact goods they had just viewed. This kept them from being duped into visiting a competitor's website later on.
We also chose a Smart Shopping Campaign over a Standard Shopping Campaign. As a result, the Google Shopping platform's targeting would be more effective.
The Results
It didn't take long for our team to observe promising outcomes after implementing these modifications.
The client's ACOS reduced by an average of 70.14% after switching to Snap PPC.
Before they started working with us, their campaigns were already profitable. We were able to convert cold traffic (people who had never heard of the client) into clients. As a result, their ROAS was nearly twice as it had previously been.
As shown in the graph below, their ad expenditure remained constant before and after working with us. However, their return was the one that doubled.
Following further analysis, we determined that the number of sales directly related to these Google Ads surged by 3,146%!
Furthermore, the client's conversion rate grew 98.87% to 3.36%. This meant that Snap PPC advertising generated nearly ten times the amount of sales as previous internal campaigns. Take a look at the report below.
When we start working with new clients, we constantly emphasize the necessity of improving their Google Shopping Campaigns. We discovered that these sorts of advertising drive 76.4% of retail searches and get more than 85% of all clicks.
Unlike typical search advertisements, Google Shopping advertising may feature photographs, pricing, and even user reviews. When visitors read this information, they are more inclined to purchase a product.
Conclusion
Google Shopping is the finest thing that has ever happened to e-commerce companies. Google Ads Management team has been assisting several customers in expanding their Google Shopping offers and increasing online sales.
In this case study, we worked with a supplement store already a Top 10 Amazon Best Seller for whey protein powder. Still, we gave them an unprecedented amount of sales through our creative approach to paid advertising.
More significantly, by redirecting transactions to their website, we assisted them in gathering critical information about their new consumers.
Are you seeking help with optimizing your sponsored advertisements to generate more leads or sales? Our team would be delighted to speak with you. All you have to do is schedule a PPC planning session with us to go over your objectives.
Start Growing your Business Today!
Sign up for free and get access to all of our tools and services.
format_quote
⭐⭐⭐⭐⭐
From not knowing a lot about ranking on Google, I eventually found Josh and his team. They were so patient with me and they taught me everything that was needed to boost my online marketing. I had shopped a lot of other online marketing companies and SNAP was easily the most responsive and knowledgeable. After a couple months my website went from being not visible to consistently ranking on the first and second page of Google depending on the keywords… Thankful I made the right choice, I will definitely stick with Josh and his team into the future.
format_quote
⭐⭐⭐⭐⭐
I hired Snap SEO for some urgent work that needed doing for my business. They delivered above and beyond the results I was after and was even able to do it within my seemingly unreasonable time frame that needed to be done. So glad to have worked with them and looking forward to more partnerships in the future.
format_quote
⭐⭐⭐⭐⭐
Snap's strategic approach to SEO has resulted in a substantial increase in organic traffic, while their expertly managed Google ad campaigns have consistently delivered exceptional ROI. Josh and his team are not just digital marketers; they're partners who genuinely care about their clients' success. Their commitment to transparent communication, innovative solutions, and tireless effort make them the go-to choice for anyone looking to excel in the digital landscape. I can't recommend this company highly enough for their unwavering commitment to achieving results and their heartfelt dedication to their clients' success.